Flowchart
Please see below our Asterdale Safeguarding flowchart which outlines our procedures and approach to handling safeguarding incidents: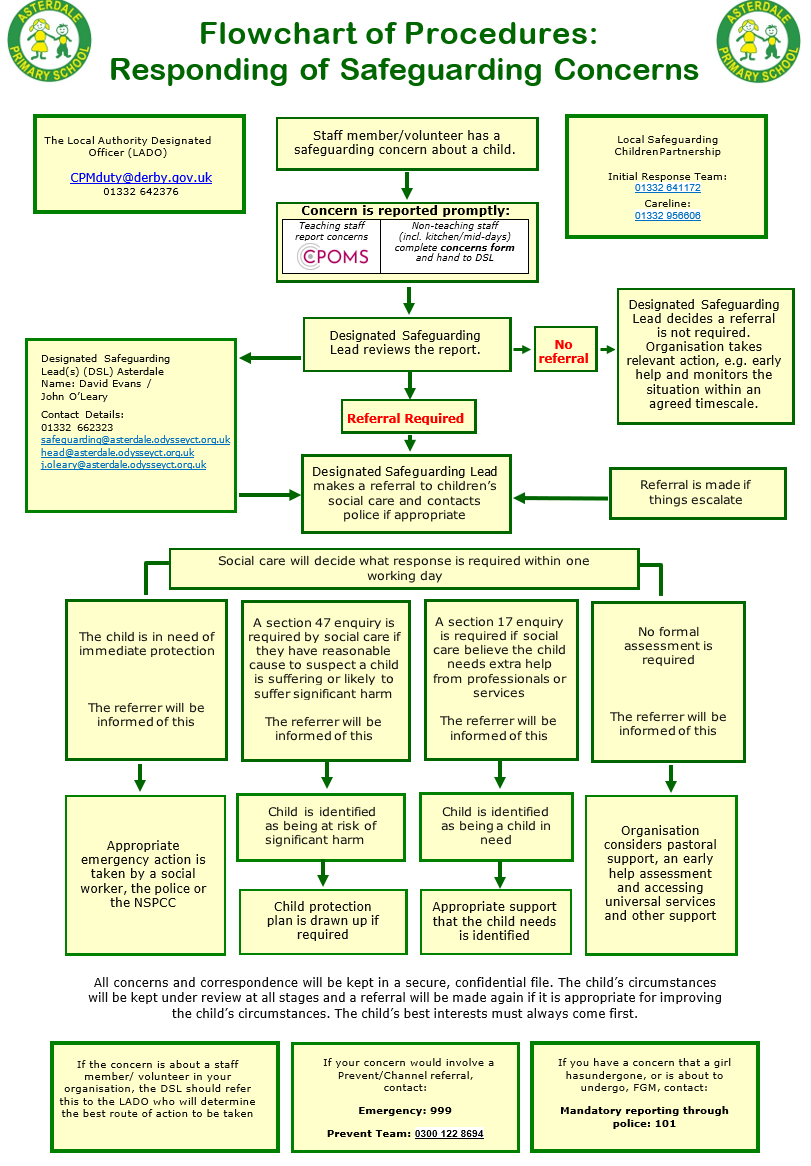 How do we keep children safe in school?
Weekly safeguarding meetings with E Safety, attendance and social and emotional health of our children as standard discussion points
5 trained DSL's in school, 4 of which are part of the Senior Leadership Team - these are our Headteacher, Deputy Head, KS1 and KS2 Leaders: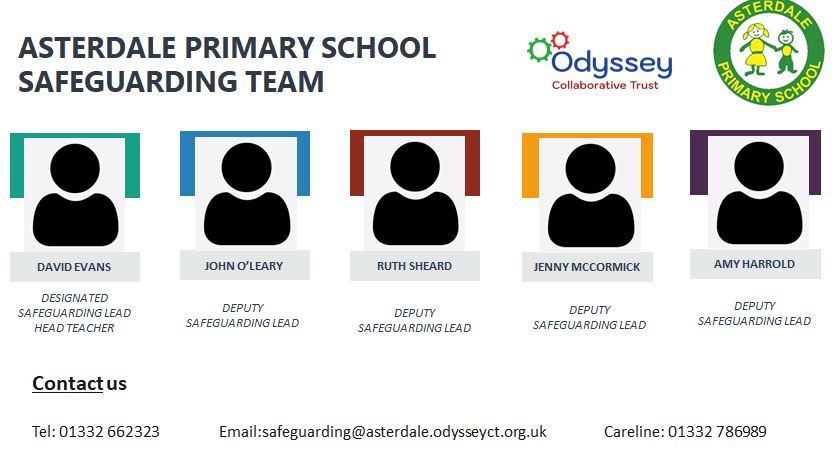 Clear procedures for all staff and stakeholders to follow to report any concerns
A strong curriculum which underpins our vision and ethos. It educates all our children on risk management and safety.